NEW ! Vickers Innovative Automatic Tester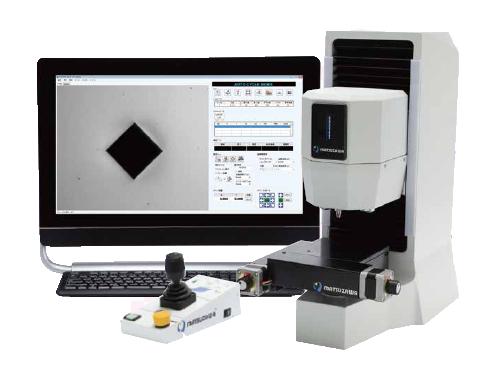 feature
Wide range Vickers hardness testing ( 980.7mN to 490.3N)
All the test force control is performed by electric control. The high quality load sensing system can do a wide-range Vickers hardness test by one load cell.
Closed-loop test force control ( with load cell )
Test force is controllable with high precision from the output of a load cell.
Feedback control controls the vibration from the outside.
Test methods (Standard setting)
Auto focus and auto read function (standard equipment)
Auto focus and automatic reading are equipped standardly. Infinity-corrected objective lens and 1.3M high-speed USB camera offers a clear image.
LED indicator
The optimal design realized the light weight and the compact. Operation of the testing machine which was difficult until now can also be performed easily.
The turret which mounted four objective lenses
The objective lens is up to four can be mounted.
Windows7 PC
In addition to operation of a testing machine, Windows7 PC realizes many functions, such as data processing, printing, and connection with a network.
Flexible Auto-focus and Auto-reading function.
This function sets four kinds of detailed set values of an automatic focus and reading beforehand those calls those set values easily on software.
An automatic focus and reading can be done more smoothly and accurately. In the measurement of the sample with rough surfaces like etching, a very high effect is demonstrated.
Even if some of the samples with a rough surface are mixed, they can be measured smoothly and accurately by only selecting set values. Please prepare several kinds of samples with a significantly different state on the surface.
spec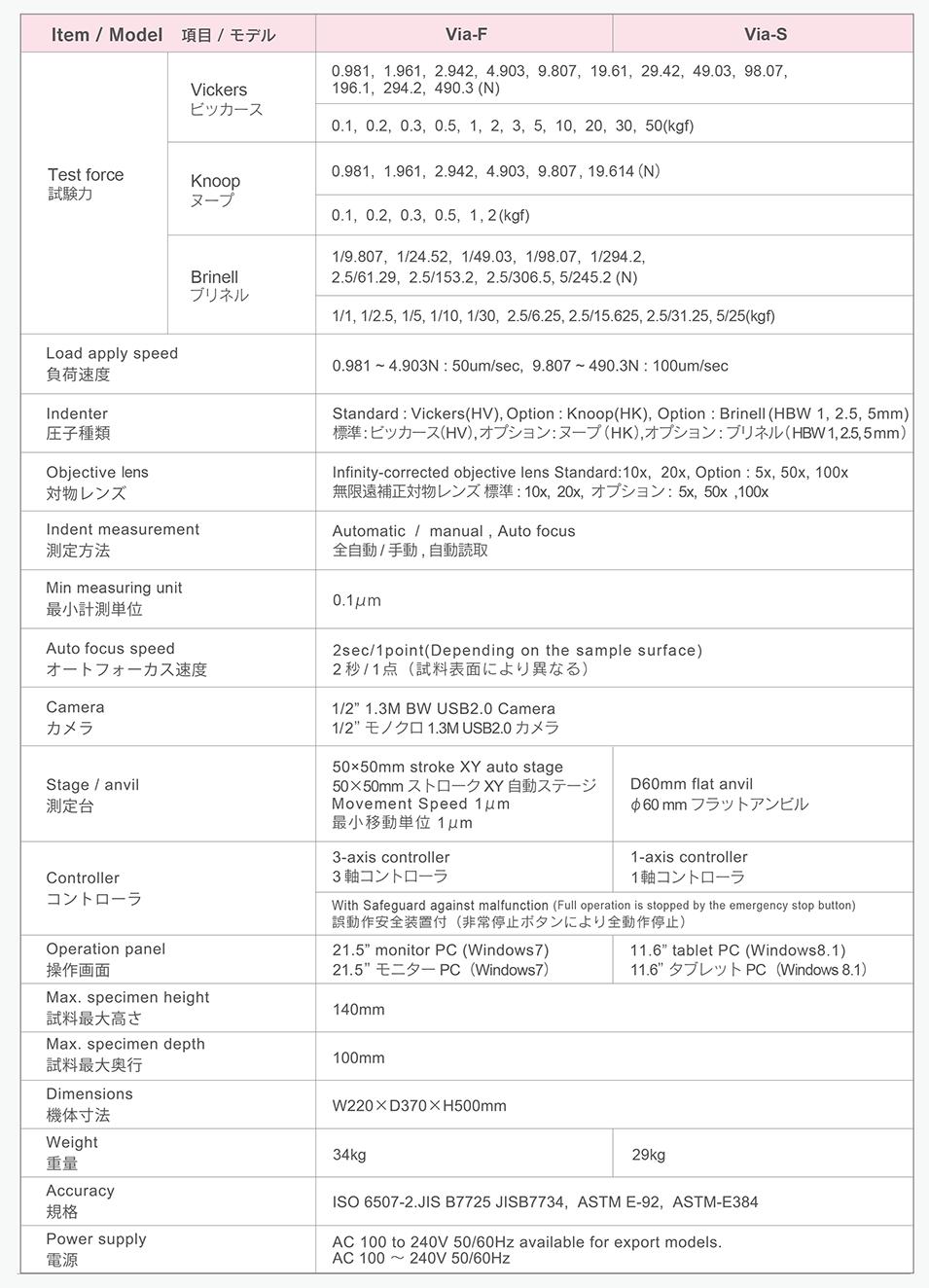 For a better look click on the image above.
PDF Download
Wide range Vickers hardness testing ( 980.7mN to 490.3N)
Closed-loop test force control ( with load cell )
Test methods (Standard setting)
and more