Deep boring up to 15 times diameter
High Reliability and Proven Performance
SUPER DRILL was put on the market by SHOWA TOOL CO.
Since that time, it was continuously improved through in-the-field experiences.
In responce to customer's demands, NEW SUPER DRILL has been developed to increase its flexibility, employing a modular system. The basic set consists of a head and a shank. And, extension arbors are added for deeper holes.
SUPER DRILL's ease-of-use is further enhanced by this modular construction.
NEW SUPER DRILL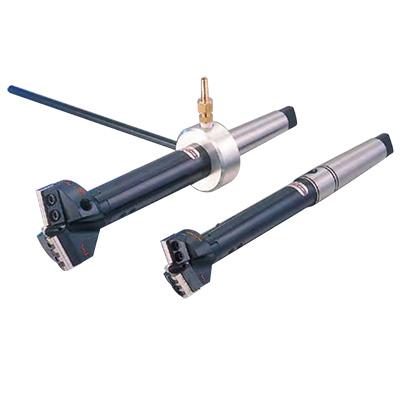 PDF Download
Single Pass, precision boring of 50mm-270mm diameters
Specialty of deep hole drilling
Able to drill even in hard metals
Reusable blades and center drill
Easy Assembly, Flexible for Various Applications
Assembly