This is a compact, light-weight, and high accurate protractor with easy-to-read LCD digital display.
This reduces the burden on the person making the measurement, makes the inspection process efficient and greatly contributes to increasing the reliability.

Digital Protractor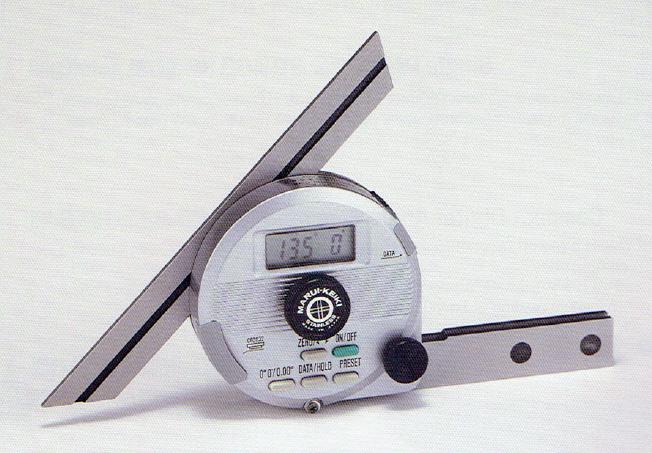 feature
Compact, lightweight, high accurate digital protractor
The main parts are made of rust-resistant hardened stainless steel (SUS420J2)
Many different measurements are possible with optional accessories.
With data output function
spec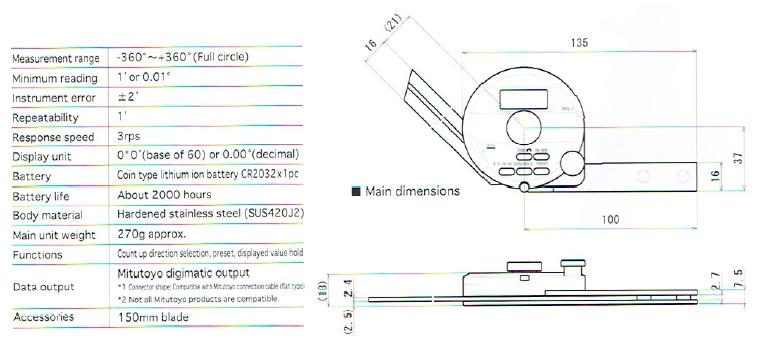 For a better look click on the image above.
PDF Download
Digital Protractor DP-601
Digital Protractor –Heavy Duty Type DP-601(ST)
Height Gauge Bevel HG-36
Micro Protractor MP-101
Micro Protractor Heavy Duty Type MP-IOIST
Bevel Protractors
and more