The mechanical counter which connects with a machine variously, and indicates the movement number of times of the revolution or reciprocating motion. "Count surely and Correctly", this is the only mission desired in counter. The self-confident work which got back with this problem as a starting point and pursued thoroughly. You can choose from the rich variation.
Mechanical Ratchet Counter (RS)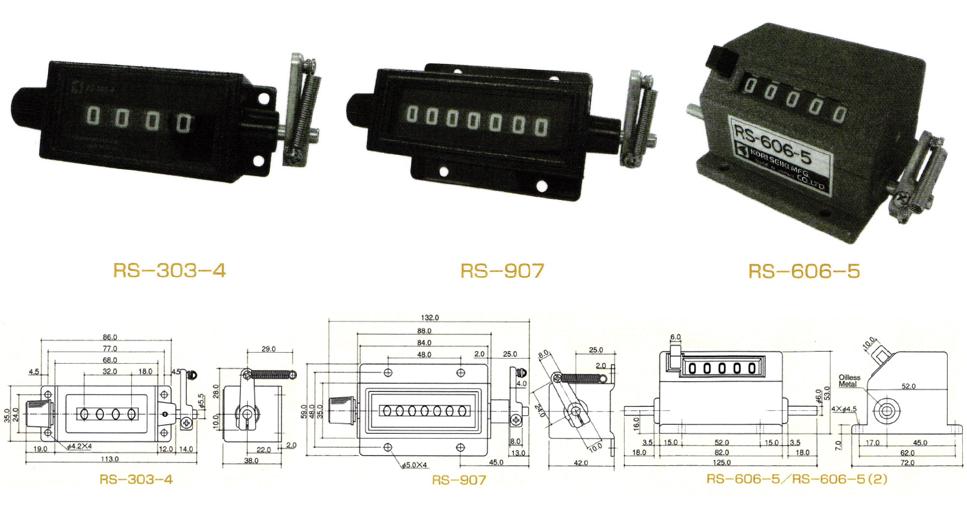 spec

For a better look click on the image above.
PDF Download
Mechanical Stroke Counters(Small, Medium and Large)
Measuring Counters(Mechanical and Auto)
SCM Miniature Electromagnetic Counters
Electromagnetic Counters
Tapeless Measure
Hand-operated Counters(Hand and Bank Tally)
Caliper Gauges
Rubber Hardness Tester(Durometers)