NEW ! Rockwell Innovative Automatic Tester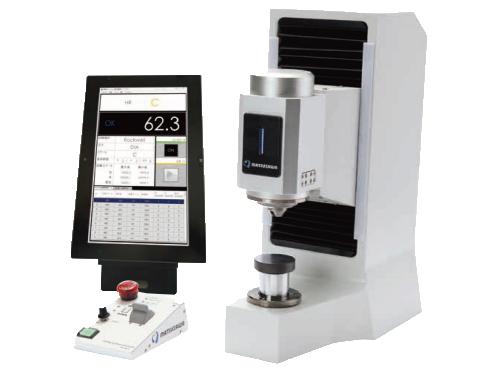 feature
One touch, easy hardness measurement
All testing cycle (Pre. test force – Test force – Release force) can be easily done only by touching the start button of a touch panel.
Closed-loop test force control ( with load cell )
Test force is controllable with high precision from the output of a load cell.
Feedback control controls the vibration from the outside.
Test methods
Full-scale Rockwell hardness testing and Brinell hardness testing (only load) can be done.
Variable test force
The variable test force function can change pre. test force at a 100gf step from 29.42N to 98.07N (3kgf to 10kgf), and it can change test force power at a 0.9807N(100gf) step from 147.1N to 1840N (15kgf to 187.5kgf).
Top surface based measurement
Top surface based can be measured compared with the conventional bottom surface based, without being subject to the influence of a specimen bottom.
LED indicator
LED indicator is displayed so that LED may flow during operation. Operation of a testing machine can check easily.
Light weight & Compact
The optimal design realized the light weight and the compact. Operation of the testing machine which was difficult until now can also be performed easily.
Windows8.1 tablet PC
In addition to operation of a testing machine, Windows8.1 tablet PC realizes many functions, such as data processing, printing, and connection with a network.
spec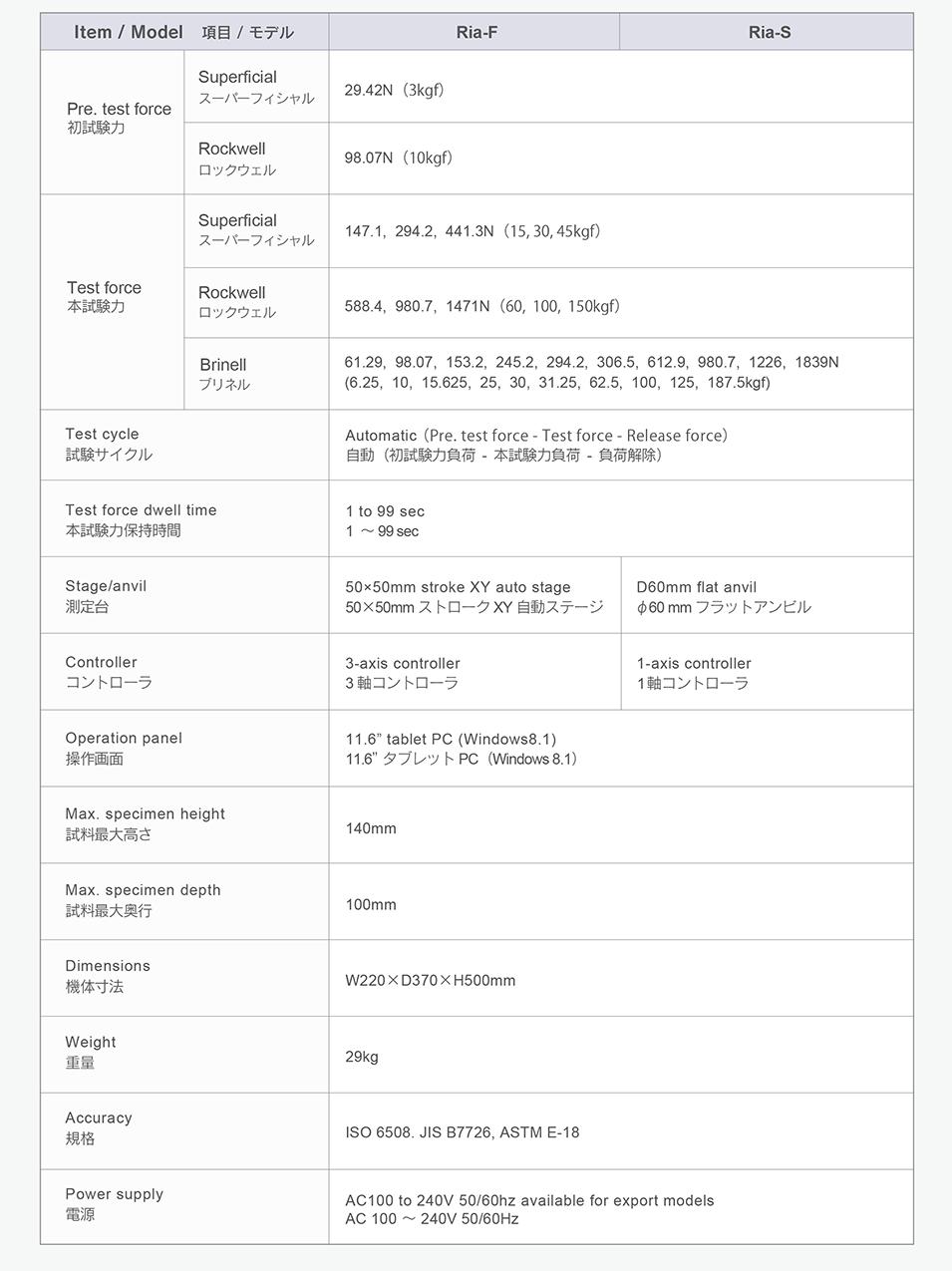 For a better look click on the image above.
PDF Download
One touch, easy hardness measurement
Closed-loop test force control ( with load cell )
Test methods
and more