These are precision vises with a highly accurate finish achieved by a comprehensive grinding process. These vises make it easier to conduct measurements, grinding, electrical discharge machining and other operations. Highly accurate parallelism and perpendicularity can be achieved for each plane. As such, two-and three-plane perpendicularity can be easily obtain when processing work pieces.
Precision toolmakers vises MVS-RP series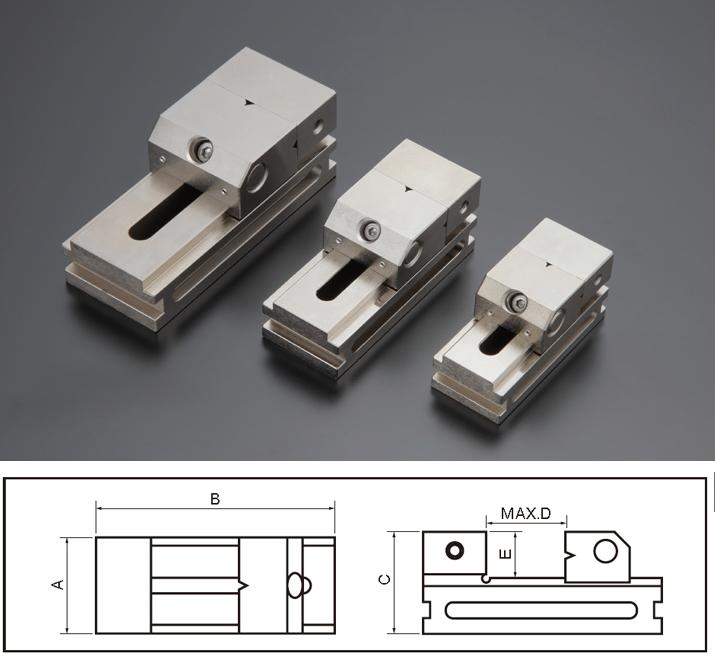 feature
A special process was used to provide the vises with very good rust-proofing. As such, troublesome rust-proofing measures after use are not needed. A special process was also used to realize vise surfaces harder than even hardened steel, making the vises very wear-resistant.
Useful for jobs involving water.
A moving jaw clamped in a diagonal downward direction does not allow work pieces to pop up.
Clamp grooves are arranged on the front, back, and both sides.
The moving jaw has V-shaped grooves in both the vertical and horizontal directions to hold cylindrical-shaped objects.
A tap hole for mounting a stopper is provided on one side.
spec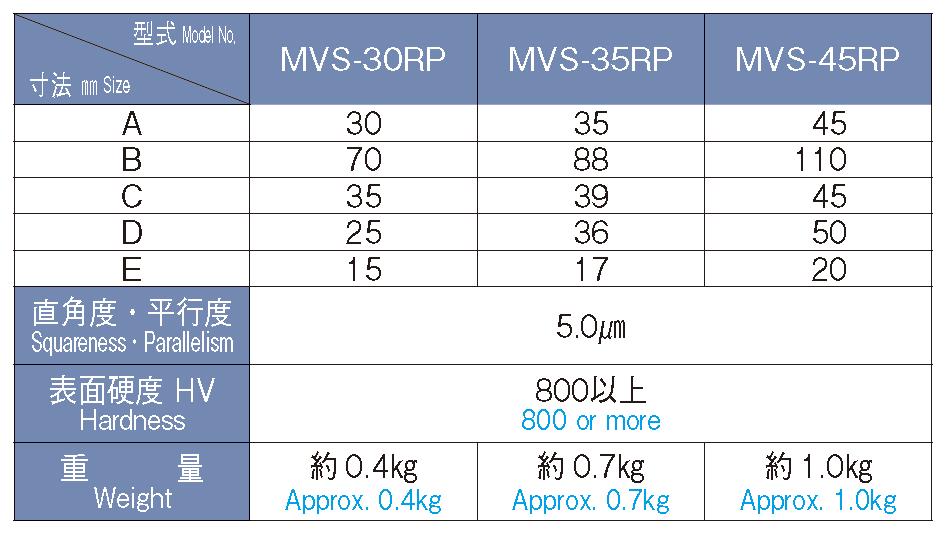 For a better look click on the image above.
PDF Download
MVS-RP series
MVT-75 series
MVS series
MVP-60 series