This surface plate is the most symbolic product of Ohnishi Measuring Tool Mfg.
Material is selected toughest cast iron. Technics, experience and the most advanced machines can give you satisfaction on quality.

Surface Plates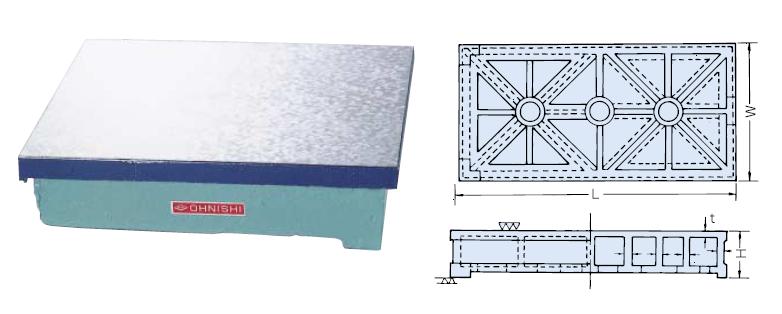 feature
Grades 0.1 and 2 are available at your option.
Grade 00 also can be supplied at your request.
spec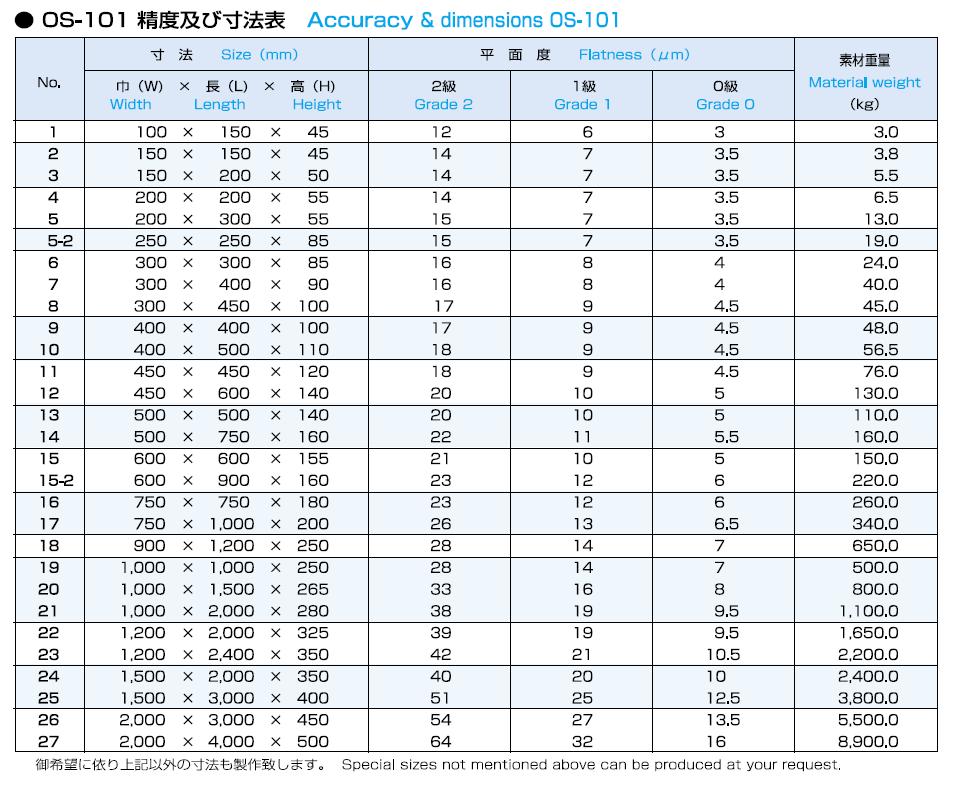 For a better look click on the image above.
PDF Download
Cast Iron Surface Plates(various type)
Granite Surface Plates(various type)
Granite V-Blocks
Angle Blocks, Angle Plates
Straight Edges
Beveling Blocks
and more